How to Start Freelancing in Pakistan 2023 – Best GUIDE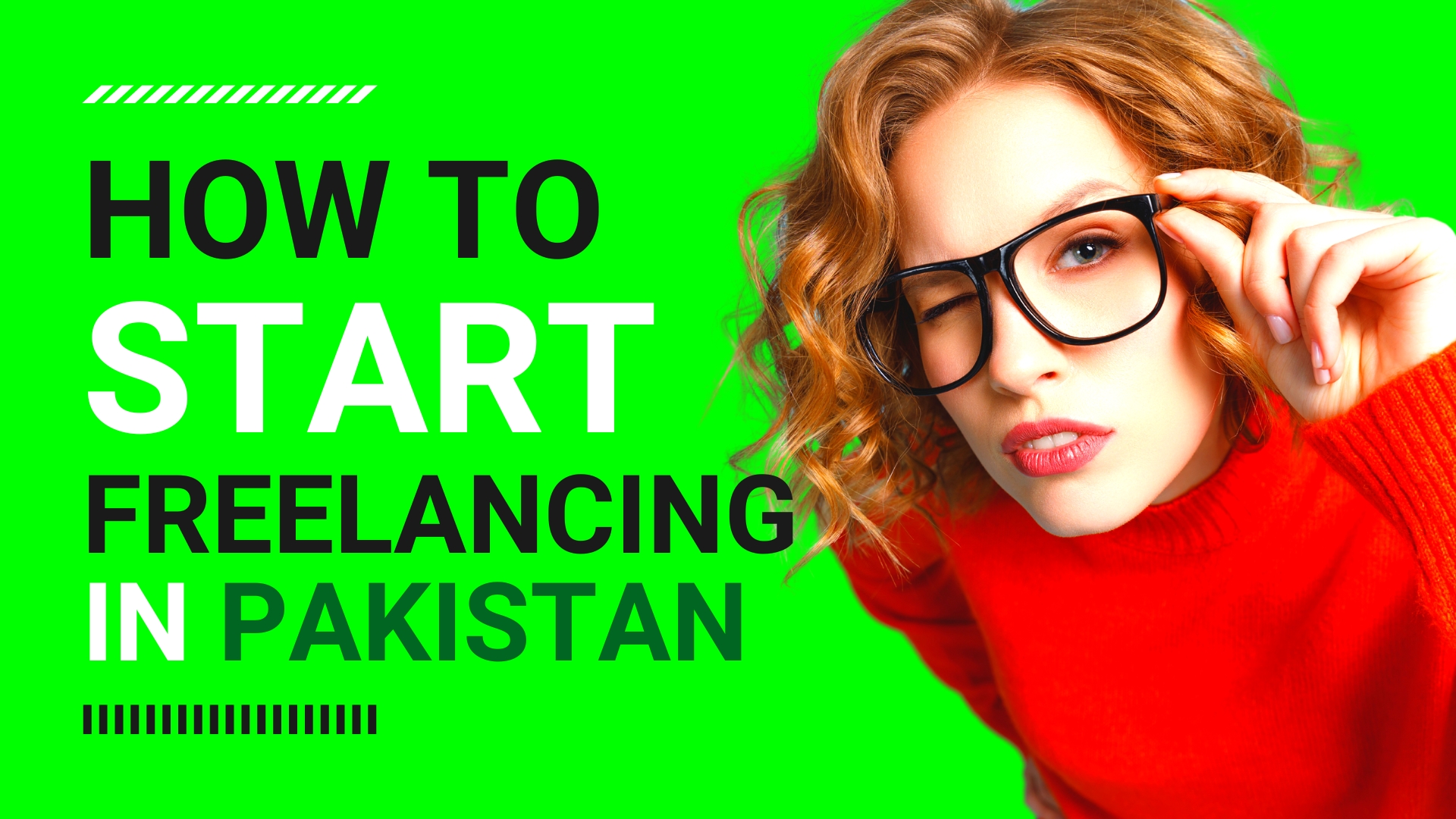 If you're thinking about freelancing in Pakistan, there are a few things to keep in mind. Freelancing can be a great way to supplement your income and has many advantages over traditional employment arrangements. These include increased flexibility and control, as well as the ability to work independently of a boss or team.
Know that today's freelancing is charting a dramatic new course to define success before learning how to start freelancing in Pakistan.
This post will go over how to start freelancing in Pakistan. We'll go over the fundamentals of getting started before moving on to where you can create your first gig on freelancing websites.
Table of Contents
What is Freelancing in Pakistan?
Freelancing in Pakistan is an increasingly popular form of employment, allowing individuals to work independently without the need for a permanent job. It is typically performed by a self-employed individual who offers services such as web design, graphic design, copywriting, content creation, software development, and other related services.
Freelancers in Pakistan can benefit from the freedom of setting their own working hours, setting their own rates, and working from anywhere in the world. With the rise of online freelancing opportunities, now is an excellent time to consider launching a freelance career in Pakistan.
How to Start Freelancing in Pakistan with No Experience?
If you're ready to start freelancing in Pakistan, here are a few things you need to know.
First, Learn a High Demand Skill
Starting freelancing without skill is impossible this is the main point and a fundamental requirement if you want to learn a skill. Before learning a skill, conduct market research to determine which skills are in high demand and find the best material online, free or paid to learn a new skill.
Second, Build a Strong Network
Now that you've learned your skills, it's time to create a strong network of contacts among your potential clients who can help you find work and provide support throughout the freelancing process. Join freelancing groups on Facebook and offer your services at a reasonable price. Share your knowledge and what you've learned so far in these groups.
Third, Become a Consistent Freelancer
After establishing a network, you should become consistent and think of it as a career. Give clients high-quality work and always go above and beyond. Determine your skills and interests so that you can focus your efforts on activities that complement your abilities.
Which Skill is Best for Freelancing in Pakistan?
As of now, you are all aware of the popularity of freelancing as a means of earning a living. However, because there are so many options, it is critical to consider which skill is best for freelancing in Pakistan.
Each of these disciplines, from web design and development to digital marketing and content writing, can provide lucrative opportunities for freelancers.
To increase your chances of success, conduct market research and determine which skills are in high demand. Identifying your own strengths and interests can also help you decide which skill is best suited to your needs.
5 Best Freelancing Websites in Pakistan
Freelancing is a popular way to make money online, and there are numerous websites that can assist you in getting started. Fiverr, Upwork, WorkChest, Freelancer.com, and PeoplePerHour are some of the most popular sites. Each of these websites has its own set of features and benefits, so it's important to research each one to see which one is best suited to your requirements.
Fiverr
Fiverr.com is without a doubt Pakistan's most popular freelance website, with employers and freelancers alike taking advantage of Gigs based on key terms, past performance, and overall ranking. Within a few years, this innovative platform for contracting services has become a driving force in Pakistan's thriving online economy – an accomplishment that speaks volumes about its potential as an international success story!
Upwork
Upwork, the world's largest freelance website, is widely used by Pakistani freelancers to find work. When working on this online platform, freelancers feel valued and connected. UpWork.com provides freelancers with the opportunity to make connections in the online world. It connects clients with professionals so that they can collaborate and successfully grow their businesses. Employers use it to hire IT professionals, Web developers, copywriters, and graphic designers.
WorkChest
Workchest.com is Pakistan's leading freelance marketplace, with an ecosystem for both employers and freelancers. Regularly, 10+ highlighted tasks in various categories are posted, as well as a social media networking tool to facilitate collaboration and foster potential growth opportunities with coworkers across the country. There is also a Team-Up counterpart, which allows individuals with similar skills to easily connect while engaging in activities – both professional and leisurely – as they see fit throughout Pakistan.
Freelancer.com
Another well-known online freelance website in Pakistan is Freelancer.com. It connects freelancers and employers from over 247 countries worldwide. Using this platform, freelancers and employers can find work in areas such as writing, data entry, accounting, and so on. It offers them a variety of short-term and long-term projects.
PeoplePerHour
Peopleperhour.com assists individuals in launching and growing their businesses. It is simple to get started and assists people with managing their assignments and being rewarded for their efforts.
Pro Tip: You can start earning money as a freelancer in Pakistan with the right platform and some hard work.
Conclusion
By gaining experience from websites such as YouTube, people from Pakistan can begin profiting from their services on freelance platforms. As a freelancer, you can not only make a living but also pursue an itinerant career that benefits the economy and creates more job opportunities.
Freelancing, with dedication and hard work, can be a fulfilling and rewarding career path that allows you to make a living by using your skills and expertise.
So, if you're ready to learn how to start freelancing in Pakistan, don't put it off any longer – start building your business today and pave your way to a prosperous freelance career.
Are you looking for information on the best freelancing courses in Pakistan? If this is the case, my analysis can provide you with valuable information.