5 Best Job Winning Upwork Cover Letter Samples for Newbies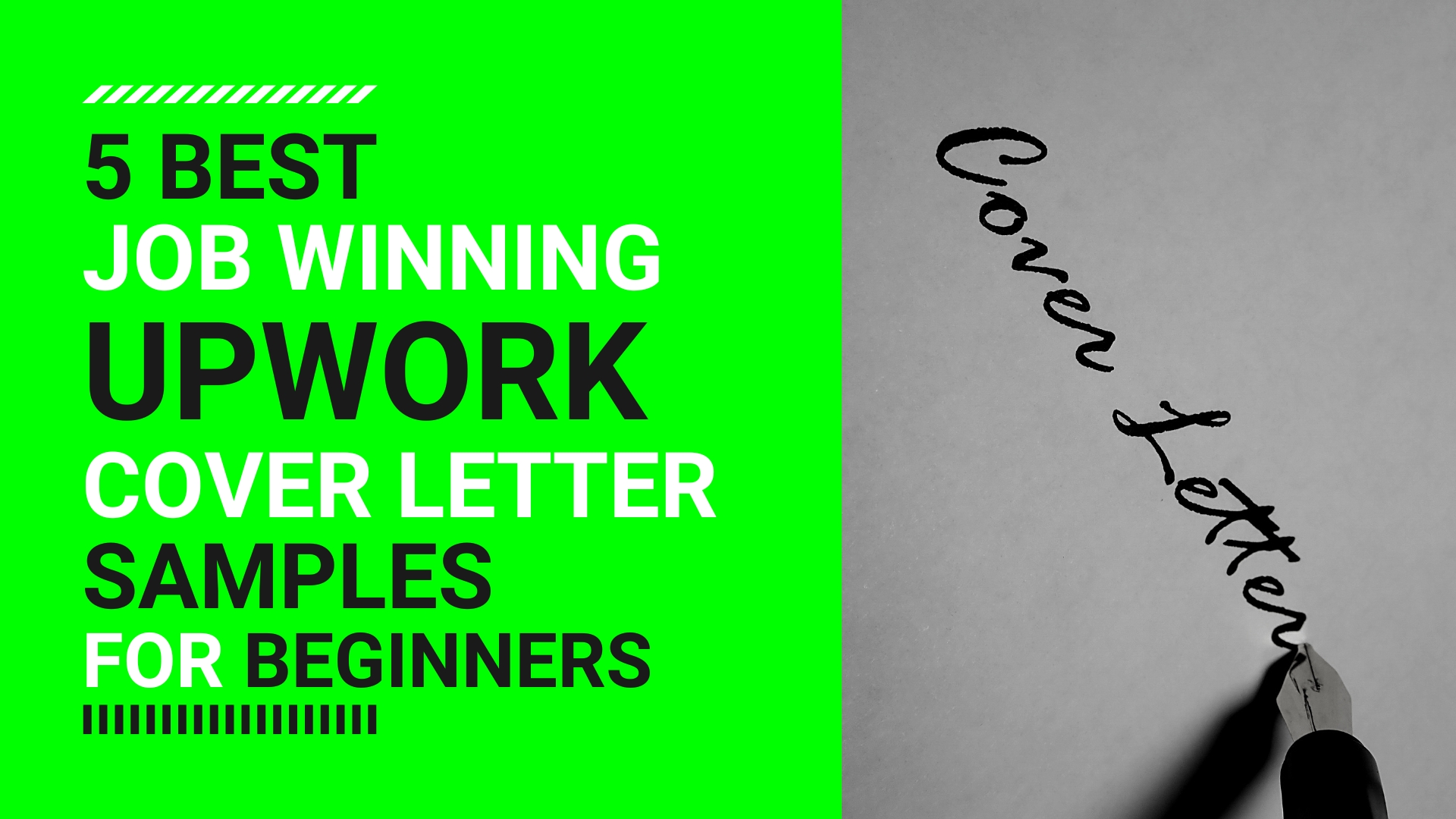 If you're looking for a great way to get started in the world of freelancing/online job hunting, then you'll want to check out Upwork. Here, you can find hundreds of great jobs, that are waiting to be filled.! But before you can apply, it's important to have a winning cover letter.
Lucky for you, here I got some amazing Upwork cover letter samples that will help make your application stand out from the competition.
The freelance gig economy is competitive, and pitching your skills to companies on work-marketplaces such as Upwork can be one of the most frustrating tasks. Knowing what to include in your letter and how to format it correctly can make all the difference.
It is possible to present best job winning Upwork cover letter samples for beginners with the following section intro example:
A good cover letter will go over your resume and highlight any pertinent details that show you are a candidate worth hiring.
Table of Contents
How to Write a Cover Letters for UPWORK proposal
First and foremost, always keep your letters concise and to the point. Make sure your cover letter contains enough information to let readers know what you would bring to the table.
This should include your qualifications and skills. Consider using a template or guidelines to ensure that the information is displayed clearly.
When writing your Upwork cover letter, be sure to include these "7 Rangi Formula" 7 Effective Points:
Best UPWORK COVER LETTER SAMPLEs
Greeting: Hi Brain, Hello Kate.
A confident understanding of the job requirements.
Your qualifications, creative and technical abilities introduction.
Why are you interested in working on this project? How will you do it?
Share your previous work portfolio or your Upwork profile.
What is your Unique Selling Point/Proposition (USP)?
Call to Action and Closing Remarks.
CLIENT Job DESCRIPTION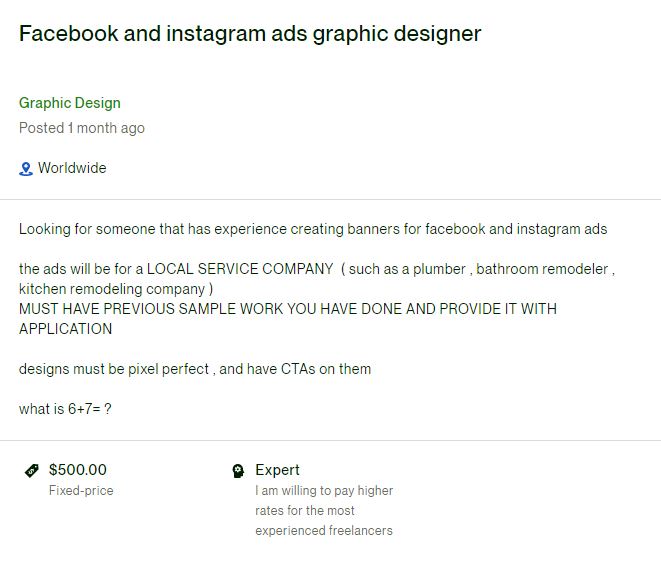 Upwork Cover LETTER SAMPLE
Hi/Hey [Client Name], I understand you are looking for Web Banner Ads and have a Marketing Agency. So you expect, Amazing Banner Ads for your Marketing Agency using Modern Design Techniques and Patterns, then look no further.
I have previous experience in Designing Banner Ads. I am a certified Graphic Designer with five years of experience in Creating and Designing Ads, Social Media Posts, Banners Etc. for clients in the US, UK, and Canada.
I can create you an eye-catching Banner Ad Design within 3 days. I offer unlimited revisions, and source code in the format of your choice ready for editing and printing.
My portfolio includes a range of projects from the past few years, from [Skill] to [Skill] to [Skill].
I have a question. What kind of Banner Ad are you looking for?
Looking forward to your response and doing business with you.
Sincerely,
[Your Name]
Our Upwork Proposal Template Tips can Save Your Time and Win More Jobs.
Writing a winning Upwork proposal is critical to your success on the platform. Crafting an effective cover letter can be time-consuming and labor-intensive, but our Upwork Proposal Template Tips can help individuals save time and increase your chances of landing more jobs.
Our tips include key elements to include in your cover letter, such as introducing yourself, highlighting your relevant skills and experience, listing any certifications you have, and providing the potential client with a summary of the value you can bring to their project.
Utilizing our tips and template can help you create an effective cover letter that will help you stand out from other applicants and land you the job!
CONCLUSION
Ultimately, Upwork cover letter samples can provide a great starting point for anyone who is just starting out on Upwork. A well-written cover letter can be the key to standing out from the competition. By reviewing our cover letter samples, you can increase your chances of catching the attention of potential employers.
Remember to tailor your letter to the specific job you are applying for and emphasize your skills that make you an ideal candidate. It's what entices employers and gives them enough information to want to call and set up an interview.