Top 10 Best Freelancing Websites in Pakistan [2023]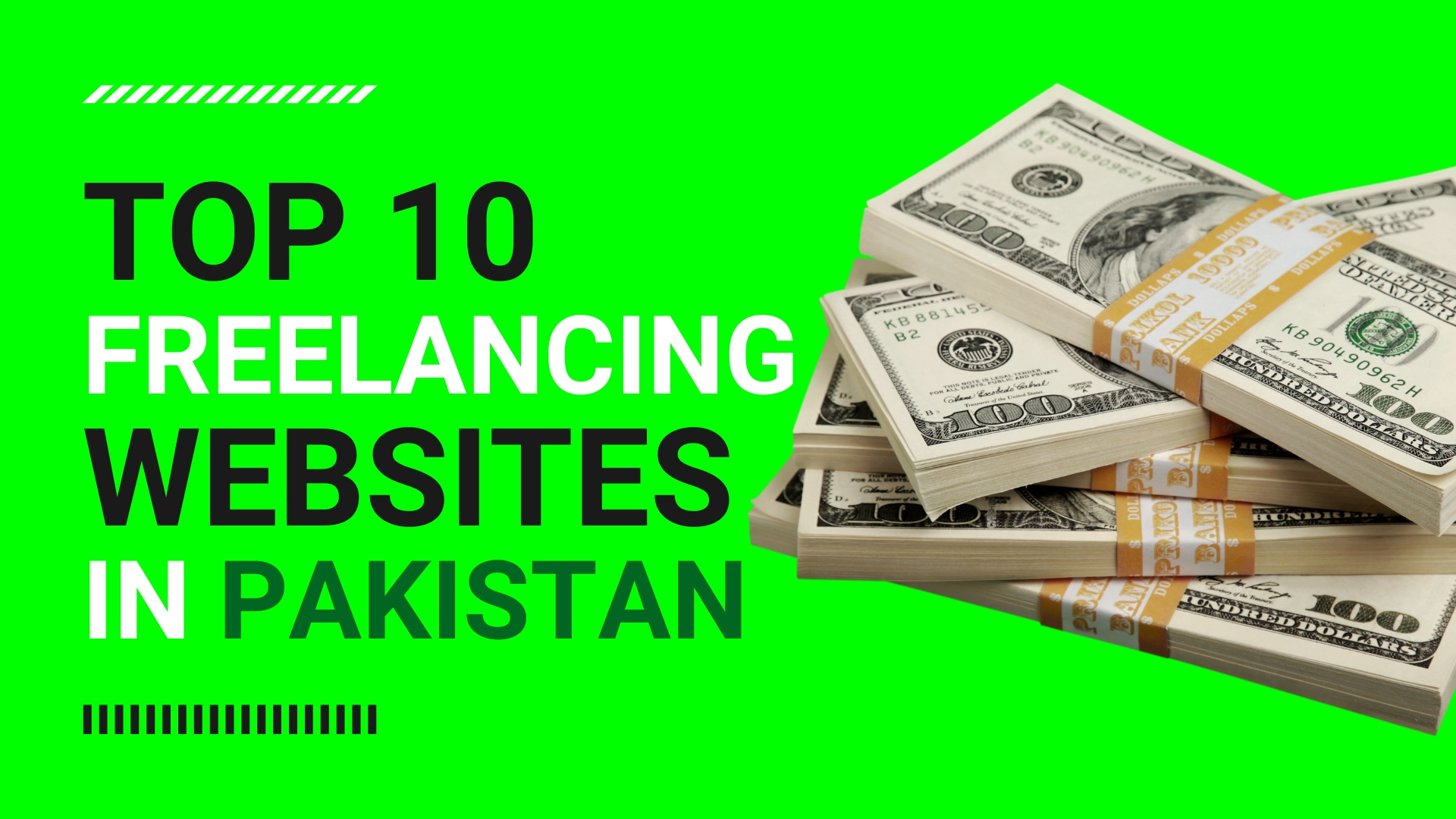 If you're looking for a way to make some extra money from home, these freelancing websites in Pakistan could be the answer. Pakistani youth have skills that are among the top-selling skills in the world; all they need is a platform to showcase and sell them.
This is where freelance work comes in. Freelancing can be a great way to increase your income, and there are multiple freelancing websites in Pakistan that provide opportunities. These websites can help you get started, whether you're looking for a full-time freelance career or just some extra money on the side.
If you are unfamiliar with freelancing and its significance, explore the meaning of freelancing.
Table of Contents
List of Best Freelancing Websites in Pakistan
Here are the top 10 best freelancing websites in Pakistan, where you can sign up and start earning money right away.
Fiverr
Upwork
Workchest
Guru
Freelancer.com
People Per Hour
Toptal
99 Designs
SimplyHired
TaskRabbit
Note: It can be difficult to find suitable freelancing websites in Pakistan for those looking for projects. On the other hand, some allow you to acquire a project within a few hours or even immediately after starting your search.
Fiverr is the most popular freelancing website in Pakistan and an excellent resource for those with no experience looking for freelance work in a variety of fields and professions. This platform allows you to find interesting jobs while working from home at a low cost!
Fiverr is an excellent resource for anyone looking to market their skills and services. Individual users can easily create an account on Fiverr.com using this service in order to acquire customers and meet customer expectations.
Upwork is a leading freelancing website in Pakistan where clients and professionals from all over the world can connect. It offers a wide range of services, including web design and software application development, as well as customer service and accounting.
Clients and freelancers on Upwork have a variety of ways to connect; they can post an open assignment and seek out suitable talent, or they can purchase a pre-curated service from the project catalogue. Similarly, those looking for work can use the job board to advertise their services for sale.
Workchest is a premier and most comprehensive freelancing website in Pakistan, designed and developed entirely in Pakistan. Employers will be able to hire talented freelancers from within the country.
This project was conceived by Hisham Sarwar, who, while working as an elite freelancer-ranker on guru.com, assured me that this Pakistani site would be a platform for professionals from various industries to showcase their skills and hone their craft.
Work Chest takes only 7% of your earnings, which is far less than many other sites in Pakistan, making it worthwhile to investigate this opportunity! For
Guru is a platform for professionals and businesses from all over the world to collaborate. Companies can hire a variety of specialists, including programmers, graphic designers, and product managers.
This freelance website makes it simple to browse job listings while writing quotes – simply sign up first and then create a detailed profile! Following that, your skill set and experience will be analysed in order to provide recommendations based on what could thrive within your capacity; all while making every step of the process easier!
Freelancer.com is a premier site for individuals and companies who seek to collaborate on projects with experts from around the world. Whether it's about business, writing or engineering – there are countless possibilities!
With an expansive range of expertise available, clients will easily be able to find someone with any type of skill set they need.
PeoplePerHour is a helpful site for those who are searching for freelance websites that enable them to work from home.
This portal provides them with the opportune job based on their qualification levels, thus providing an ideal arrangement of pricing plans such as one time payment or monthly installments options.
This system safeguards the payments for any jobs you do. No one should be apprehensive about receiving their remuneration punctually.
To gain entry into Toptal's exclusive realm, one must complete a difficult application process. You'll be required to submit not only your resume, but also an introductory video, all of which must be completed before proceeding with any further steps toward auditioning for this elite group.
Congratulations if you successfully navigate through these hoops and ultimately pass the screening phase! You have risen to the top 3% of freelancers worldwide.
99 Designs is an excellent website for beginning freelance designers. This website connects talented independent contractors with employers and organisations. It not only provides a place for highly skilled designers to find work, but it also allows them to work whenever they want!
Aspiring designers and buyers will find plenty of resources to help them develop their craft on this website. Tutorials, toolkits, tips, and tricks are available for those looking to improve their skills; it also provides assistance when looking for the right person or starting a design contest.
SimplyHired is a free job board where businesses can post open positions. It provides an easy-to-use platform for employers and job seekers to browse jobs by category without having to create an account.
A user-friendly interface makes it easy to navigate the site, allowing anyone to quickly find opportunities that match their specific criteria in an efficient manner.
Jooble is an excellent site for finding freelance jobs; simply enter the keyword that best describes your desired position into Jooble's search engine. It doesn't get any easier than this!
It collects data from over 150,000 sources worldwide, including corporate websites of major corporations, online job boards, and freelance platforms. By centralizing this process, you can greatly simplify your search for opportunities and avoid the confusion of having to check multiple portals at once!
Conclusion
If you are a beginner looking to make a lot of money while staying at home, you should use one of the Freelance sites listed above in my post. I hope you found this article about the "Top 10 Best Freelancing Websites in Pakistan" helpful and that you will be able to earn a lot of money from home.
To summaries our journey in discovering the best freelance platform for you, remember that work will only come when you want it to. There are millions of options available; all you have to do is find or create the best one for you!