What is Freelancing in Pakistan? BEST Career in 2023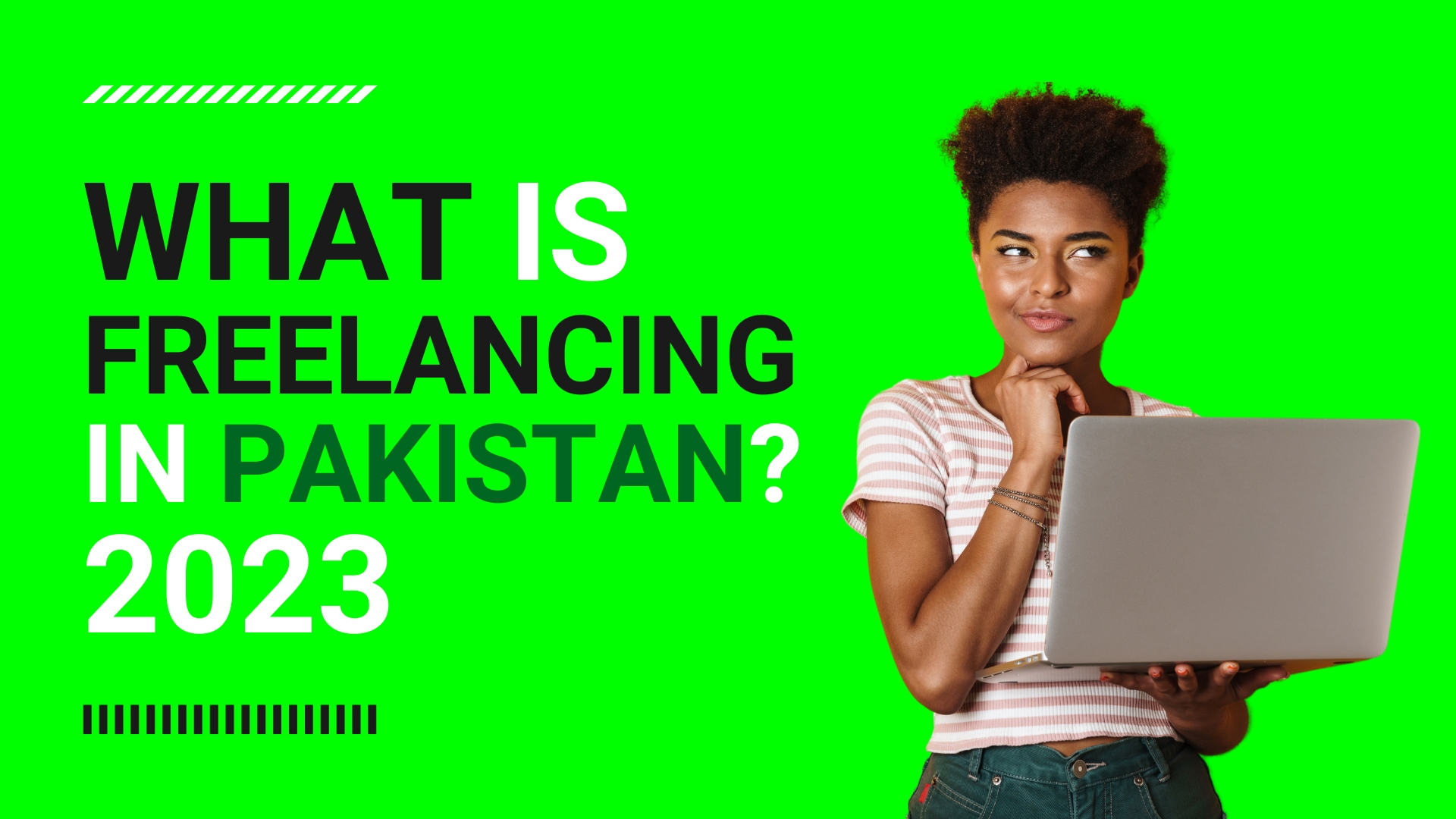 If you are looking for What Is Freelancing In Pakistan, you have come to the right place. Then, freelancing in Pakistan is an excellent way to make money by providing professional services like web design, online marketing, and copywriting.
This trend is rapidly spreading across the country, and many people are taking advantage of it to achieve financial independence.
Let's further discuss, What Is Freelancing In Pakistan in detail.
What Is Freelancing In Pakistan?
Freelancing is becoming more popular in Pakistan, with many people finding it more fulfilling than working in a traditional job. People choose to freelance for a variety of reasons, including the ability to work from home, the ability to set your own hours, and the opportunity to work with some of the best talent in the world.
There are a few things you should know if you want to start a freelance business in Pakistan. First, it's critical to understand what freelancing is and isn't. Moonlighting is not the same as freelancing. Moonlighting is when you work extra hours on a part-time basis without being paid. When you work as a freelancer, you are your own boss and set your own hours.
What Is A Freelancer?
A freelancer is someone who obtains work from a variety of sources other than a traditional workplace. Working from home, in your spare time, or as a full-time business venture is one example.
Typically, freelancers specialise in a specific skill set, such as web development, graphic design, copywriting, or content writing. They can work on short-term or long-term projects and can be paid hourly or on a project basis.
As a freelancer, you can work from anywhere in the world and set your own hours. You can also choose your project focus, work with a variety of clients, and work on as many or as few projects as you want.
Why Use a Freelancer?
There are several reasons to consider hiring a freelancer rather than a traditional employee.
For starters, freelancers are adaptable. They can work from home or any other location that suits them. This means they can accept projects that fit their schedule and do not necessitate travel or relocation expenses.
Second, freelancers have lower labour costs than employees. They do not receive benefits such as health insurance or a retirement plan because they do not require them.
Third, freelancers can focus on a specific skill set or area of expertise. This means they can complete specific tasks more efficiently and effectively than employees.
Fourth, independent contractors are frequently more motivated and invested in their work than employees. They typically have fewer time constraints and are more likely to take on difficult projects.
How Can I Start Freelancing?
There are several approaches you can take if you want to start freelancing.
You could look for opportunities online or through networking. You could also go to job fairs or meetups for freelance work. You could also contact companies that provide freelance work to see if they would be interested in hiring you on a project basis.
Whatever path you take, be prepared to put in time and effort to build a successful freelance career.
Conclusion
Overall, freelancing in Pakistan can be a great career option for those who are looking for flexibility and the opportunity to work on their own terms, but it also requires hard work, dedication, and the ability to continuously adapt and learn.
Additionally, freelancers in Pakistan should be aware of the Legal and Tax implications of their work, and take steps to ensure that they are compliant with all relevant laws and regulations.
How does freelancing work in Pakistan?
Freelancing in Pakistan operates similarly to freelancing in other countries. Freelancers in Pakistan can connect with employers via online platforms such as Upwork, Fiverr, PeoplePerHour, Freelancer.com, and others.
How much does Pakistan earn by freelancing?
There is no definitive answer to this question because the amount of money earned through freelancing in Pakistan varies greatly depending on the freelancer's specific skills and experience, the types of services offered, and the demand for their services.
Which skill is best for freelancing in Pakistan?
The best skills for freelancing in Pakistan are web development, graphic design, content writing, SEO, and digital marketing.
What kind of job is freelance?
A freelance job is one in which the worker is self-employed and not employed by a company. Freelance workers are hired on a project or short-term basis to perform specific tasks such as writing, web design, photography, graphic design, and other creative or technical services.
Can beginners do freelancing?
Yes, beginners can work as freelancers. Many websites provide opportunities for beginners to work as freelancers. It's an excellent way to gain new skills, make money, and build a portfolio.